prosperity, travel, home, religious experience, magick, reincarnation
Tuesday
sex, sports, energy, goal, partnership, police, gardening.
Wednesday
healing, predictions, poetry, speech, siblings, music, astrology, friends.
Thursday
charity, gambling, businessluck, the law, religion, doctors, material wealth.
Friday
romantic love, marriage, poetry, household improvements,friendship, money.
Saturday
meditation, life, family, binding, tests, justice, financing, karma, death.
Sunday
health, career, children, the god, authority figures, totem animals, goals.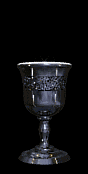 "Everyday is magickal when there is love."